Jeff, Shu, Mike, and I get to the beach banks.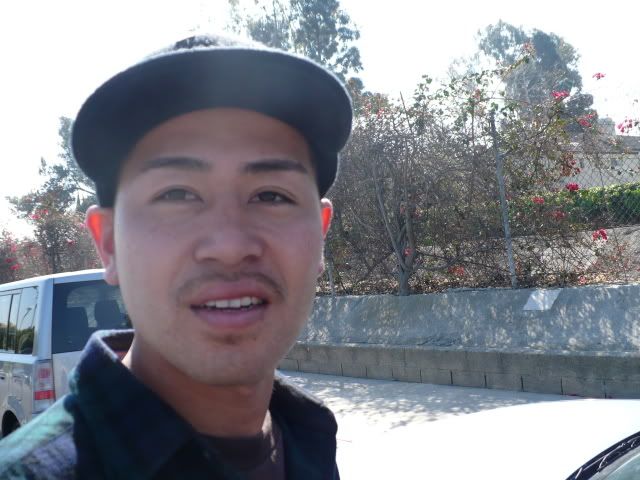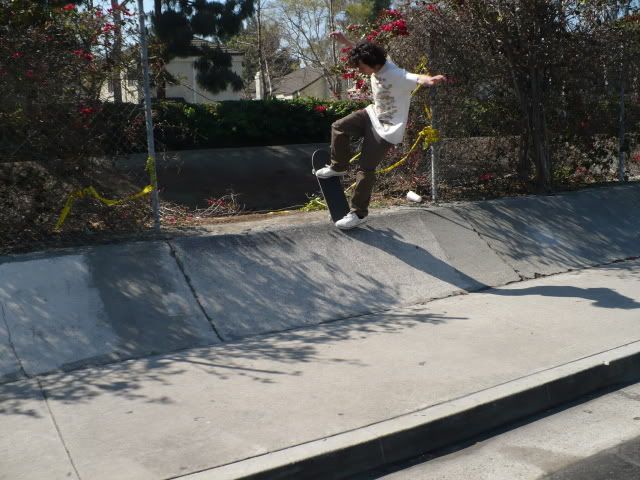 Then head over to a smooth up ledge where Jeff got his single. This bird was chirping about when we hit Santa Ana to skate ledges.
The car overheated and waited for HELP!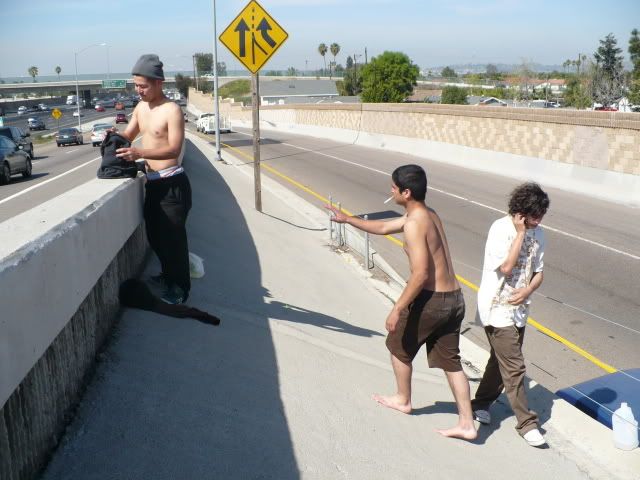 I became more Mexican as we headed back on the freeway and somehow grew a moustache and wore glasses.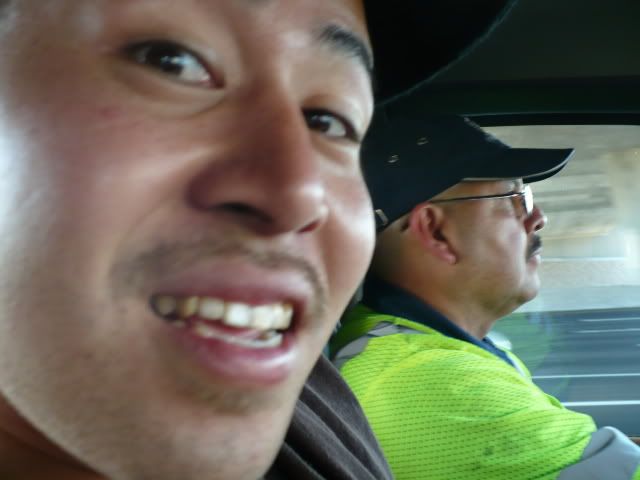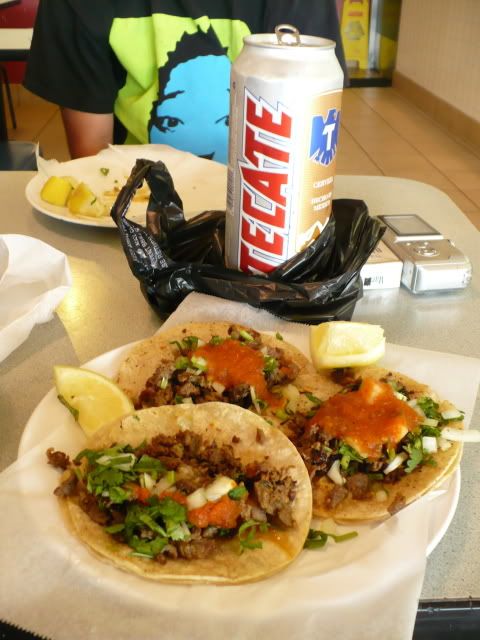 WHAT A DELICIOUS COMBINATION. FIN.